It's certainly getting cold here. Next week we'll have maximums of 5C and 7C. Our olive tree is rugged up against the frost: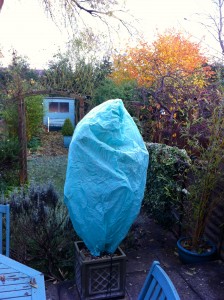 Not to be outdone, I bought a down filled coat in New York and I tend to wear it whenever I go out.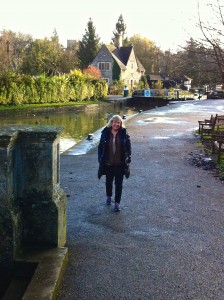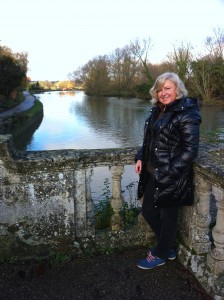 A couple of weekends ago we drove out on a gloriously sunny day in search of C.S. Lewis and had an autumnal walk around Headington and Headington Quarry. We weren't aware at the time, but the day of our walk – 29 November – was the 116th anniversary of Lewis' birth.
He is buried in Holy Trinity Church.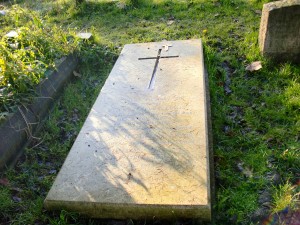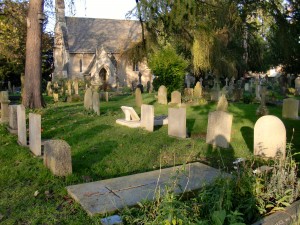 Inside the nineteenth century church there is a a set of very sweet Narnia Windows.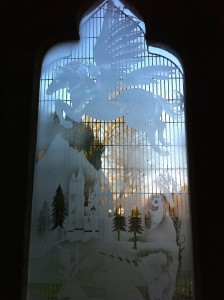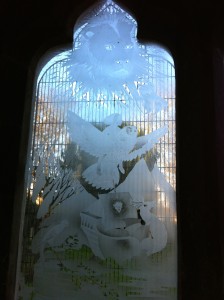 His house, The Kilns, where he lived from 1930-1963 was nearby.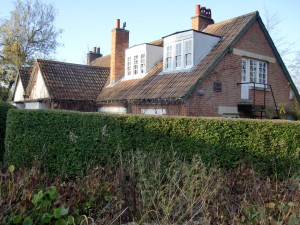 And just along the road was the CS Lewis Nature Reserve. Lewis used to own the land all around, including the nature reserve, but most of it was sold for housing after his death, unfortunately. Still, it is a very pretty little reserve. The trees were turning and the colours were gorgeous.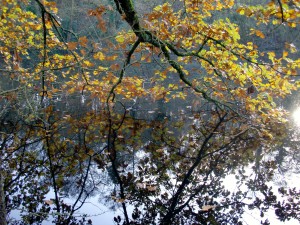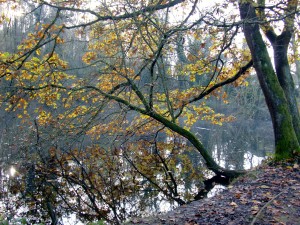 Then we had a very late lunch in a very trendy cafe in the Old Headington High Street, and raced the setting sun, to be home by 4.00.
We try to go for a walk once a day – actually, it's hard not to go outside when the sun is shining and frost sparkles on the grass. The other day we went for a walk along the river – the Isis (or the Thames). What is fascinating to us as Australians are the changes to the view brought by the autumn leaf fall. Through the bare branches vistas open up that you never see in summer. For example, our lovely 12th century village church can now be seen from across the (rather swollen) river.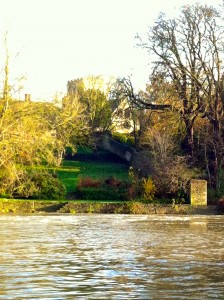 The Isis really is a picture in Autumn: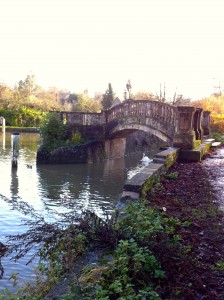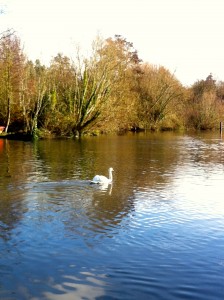 This oak, gloriously golden, is on the edge of Christ Church meadow.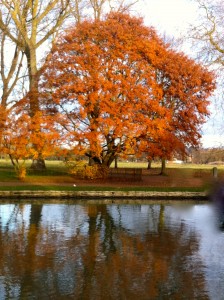 In conclusion, we usually have a big Christmas tree, but this year we've moderated our expectations . . .