My sojourn in my hometown of Perth is coming to an end with the summer, as I fly out on 1 March. Back to a cold and wet (but never miserable) England and my husband, Toby, who left on Feb 7 and is much missed. It's been lovely to spend most of the summer, here in Perth. It is the time when we have our International Arts Festival and people tend to spend as much time as possible in the sunshine, or outside on balmy evenings. Excitement is rising as the publication date of A Time of Secrets draws closer. Tuesday 24 Feb it'll be in the shops. It's such a long road to publication that it's always very exciting to see the novel in print, even after three books! Now, I've done a book trailer. Me, myself, alone. It's a bit rough, but my agent was most impressed. Have a look and tell me what you think: A Time of Secrets – Trailer 2 – Small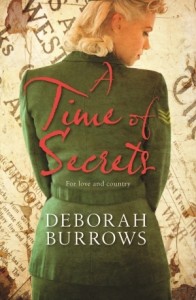 The first thing we did when we arrived home was to attend two weddings. The daughter of my dear friends was married on Saturday 3 January, and the reception was in the grounds of one of the very few older buildings left in "tear it down and put up something brand-new because it must be better" Perth.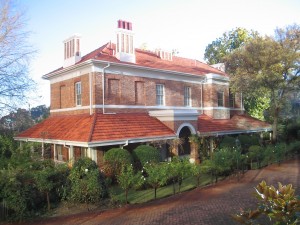 The Bishop's House was built in 1859 for Matthew Hale, the first Anglican Archbishop of Perth. By Perth standards, this is ancient! The city was first settled in 1829, and was effectively a tent city for the first years. The lovely residence was built by ticket of leave men – effectively convicts on parole. Perth wasn't founded by convicts, but it was very poor for the first few decades and there was a shortage of labour. What to do? They'd stopped sending convicts to New South Wales in 1840, but we in the West thought that convicts were an excellent solution to our problems and transportation to Western Australia began in 1850 and continued until 1868 (when transportation of convicts ceased for good in Britain). During that period, 9,668 convicts were transported to WA and most spent very little time in prison as they were needed as workers. The old house was used for various purposes after the last bishop to use it as a residence died in 1946, and I remember it as rather a sad place, falling into disrepair when I was a child and teenager. It was saved by an English lord – Lord McAlpine – who leased it in 1982 and renovated it beautifully. In 1999 it was sold to the Multiplex and Hawaiian Property groups, who promptly built two (a nine storey and a larger twenty-seven storey) modern office towers on the land behind. In 2010 it was converted into a posh restaurant, Lamont's Bishop's House. The wedding reception was in the open-air courtyard behind the house, which is just behind from where this photo was taken, and the food was very delicious. The next wedding was my beautiful niece Susannah to the dashing Daniel. The service was in her grandparent's back garden, which looked gorgeous and the bride looked so lovely I cried.
Their reception was also open-air – we like to get outside as much as  possible in our gorgeous summer. It was on the terrace of a local golf club,which had views like this: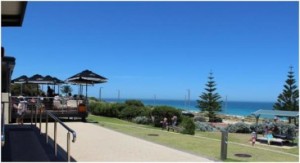 Now for important matters.  After our two weddings it was time for important matters, like publcity photos for ME! Here they are, courtesy of Warnock Imagery, in the lovely home where we've been staying.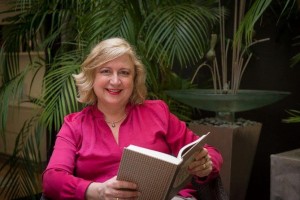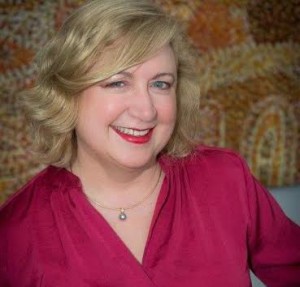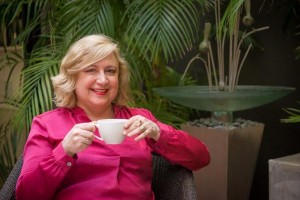 But it is Australia, and creepy crawlies are everywhere. We found a couple of large Huntsman spiders on two consecutive nights in the bedroom.  Actually, I'm not too scared of these gentle giants. Give me a large glass and a piece of board and I'll catch 'em and stick 'em outside. Come to think of it – maybe it was the SAME spider each night who'd come back after being taken outside…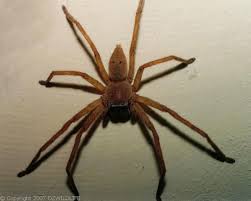 Now, Toby and I were in Perth in summer. The beach calls, "come to me, come to me". So one Friday evening, just before Toby left, we bought some fish and chips and went to Cottesloe Beach to watch the sunset. The fish and chips were sublime:
And the beach was just perfect. A Time of Secrets is set in Melbourne, but a couple of the main characters come from Perth. In one scene Eric tells Stella that his house is "just up from Cottesloe Beach. That's such a beautiful beach. White sand, pine trees, clear water. You'd love it." I love it … and here are the photos to prove the truth of Eric's statement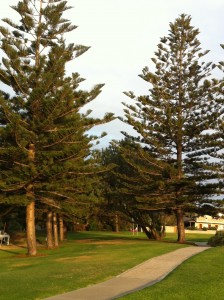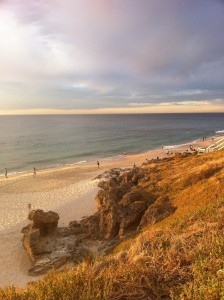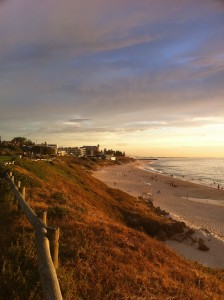 Selfie on the beach. One day I'll get the hang of them: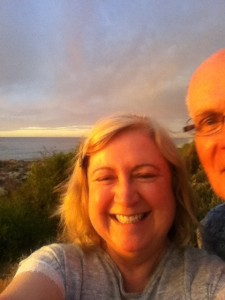 The sun sets over the ocean, here in the West, and it's a glorious sight: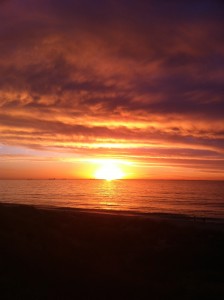 Another beach we visited is Safety Bay, where my step-daughter, Lucy, lives with Brett and their three darlings, Jacob, Olive and Sunday. We visited one hot day for a frolic on the beach. Now that sky is a Perth summer sky to me!!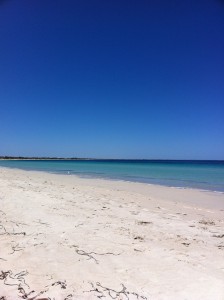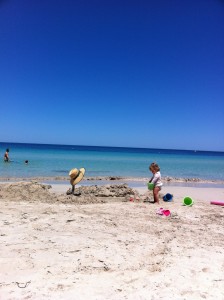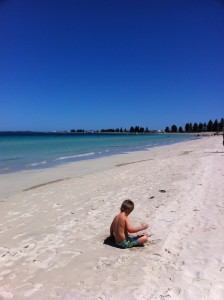 The other excitement of my trip is the Book Launch, which is to take place next Tuesday. We settled on Mattie Furphy House, which is an old Arts and Crafts house built for his brother by Joseph Furphy, who wrote under the name of Tom Collins. His most famous work was For the Term of His Natural Life. The Fellowship of Australian Writers WA has its headquarters in an old house nearby (Tom Collins House) and uses Mattie Furphy House for functions and Writers in Residence. It's a gorgeous place, set in some natural bushland near a park. If you can't read the sign it says: "Beware Venomous Snakes". That's not a joke, by the way. But if my guests keep to the path it should be fine…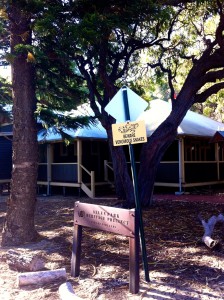 The house is gorgeous inside, and I'm hoping for a fabulous launch: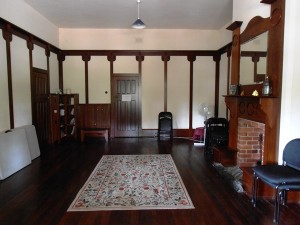 The invitation is lovely also: DB ATOS DL INVITE FA (1) (1) Next time I'll write about the Launch and the Giants who visited Perth last week…