The book launch for A Time of Secrets on 24 February went very well, although it was a stinkingly hot evening – the maximum that day had been 39C! But there was yummy food and good wine and company, a lovely speech from Rosemary Sayer and a short one from me. And so my third literary endeavour was launched. Fly, baby, fly.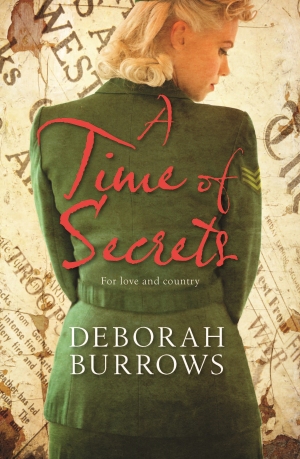 Here I am with Rosemary, enjoying the relative coolness of the verandah while waiting anxiously for the guests to arrive  and fortifying myself with a glass of champagne…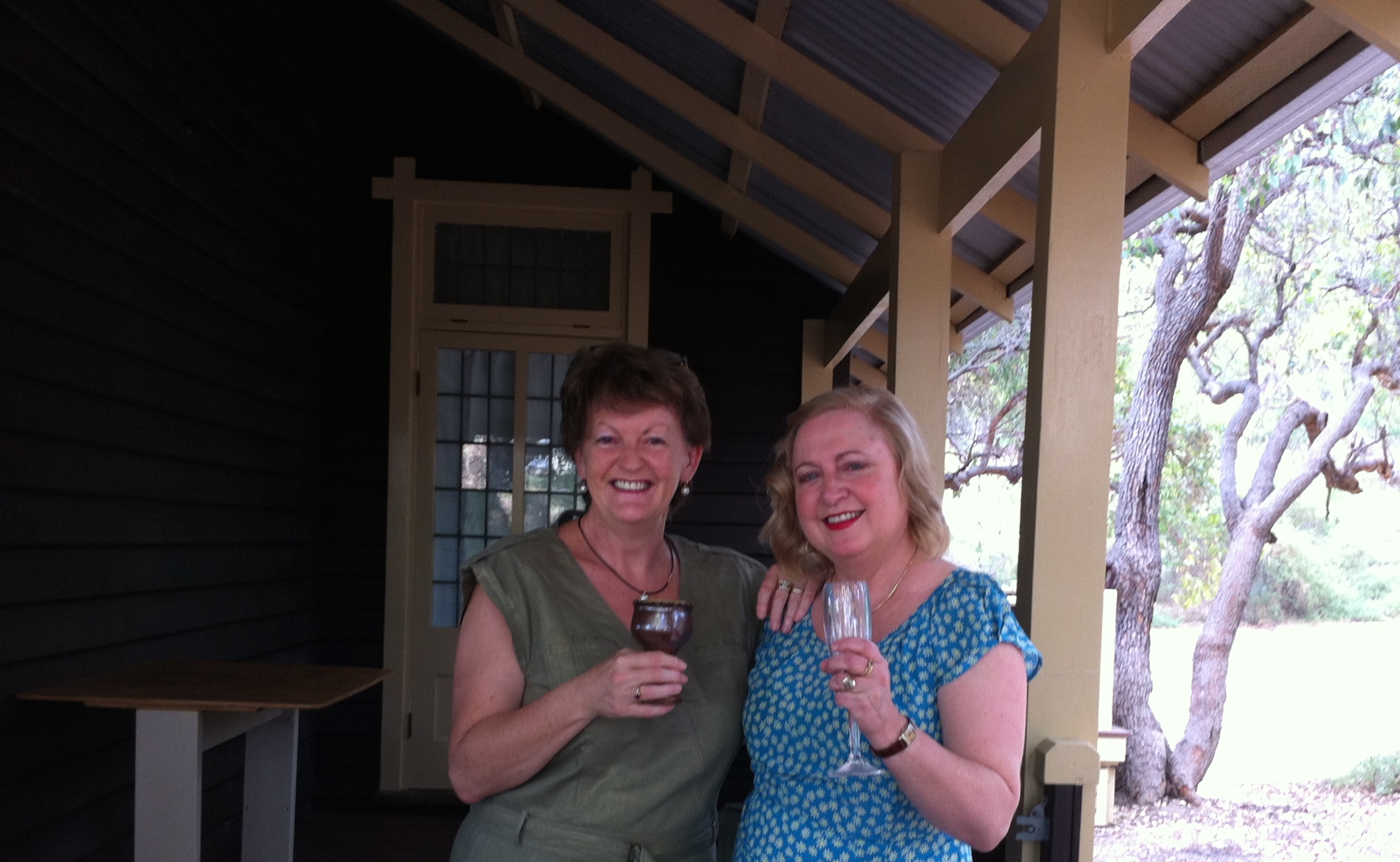 And me in full flight, thanking everyone and setting my latest baby free.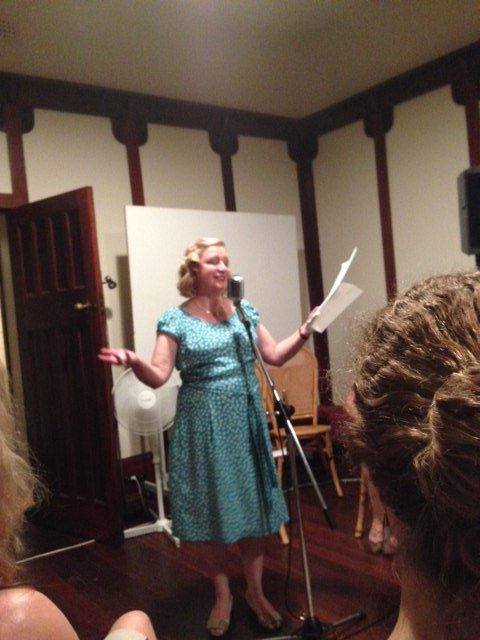 Lovely Emily from Bookcaffe dressed up for the occasion and sold the books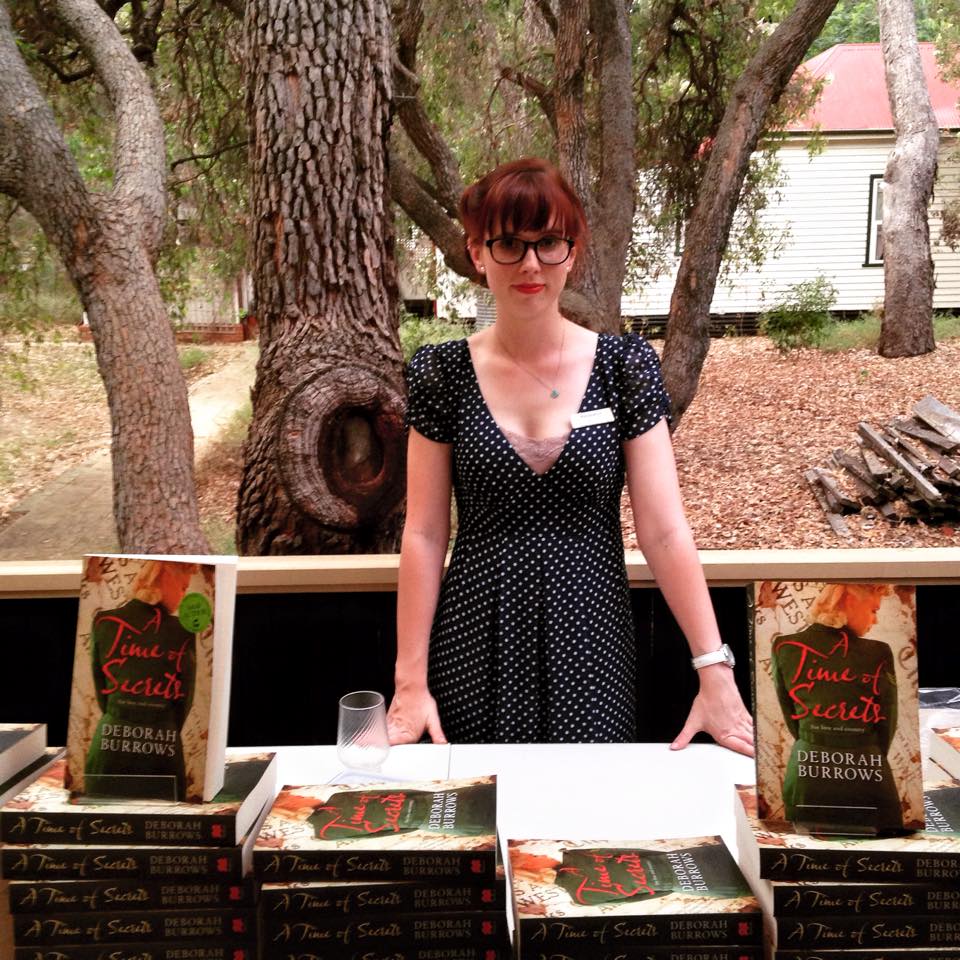 And they're now on the shelves, in Busselton: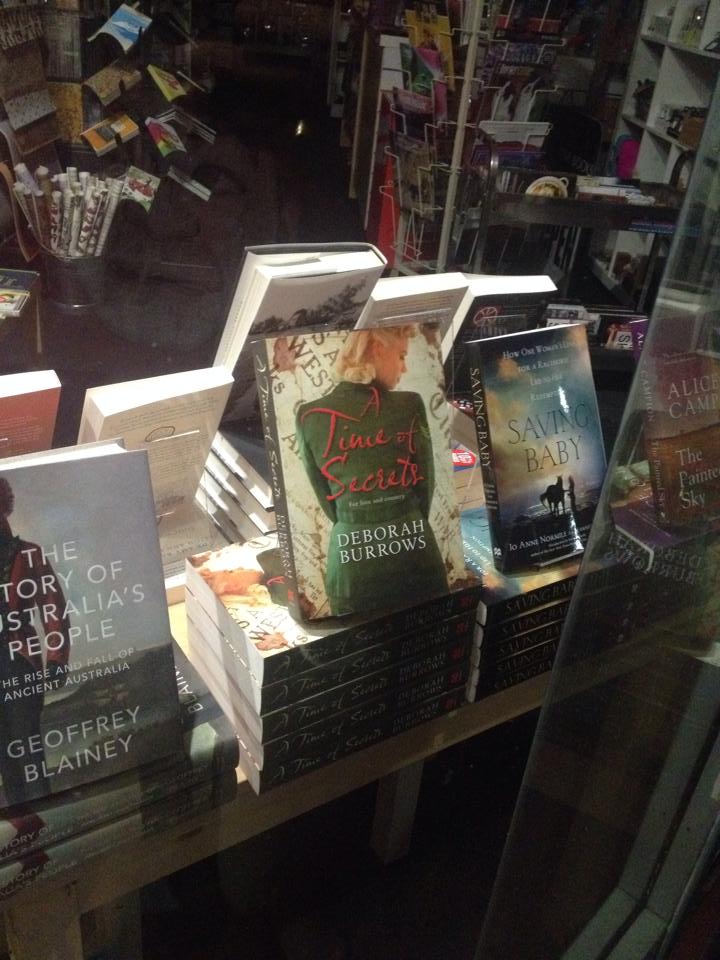 And in Tasmania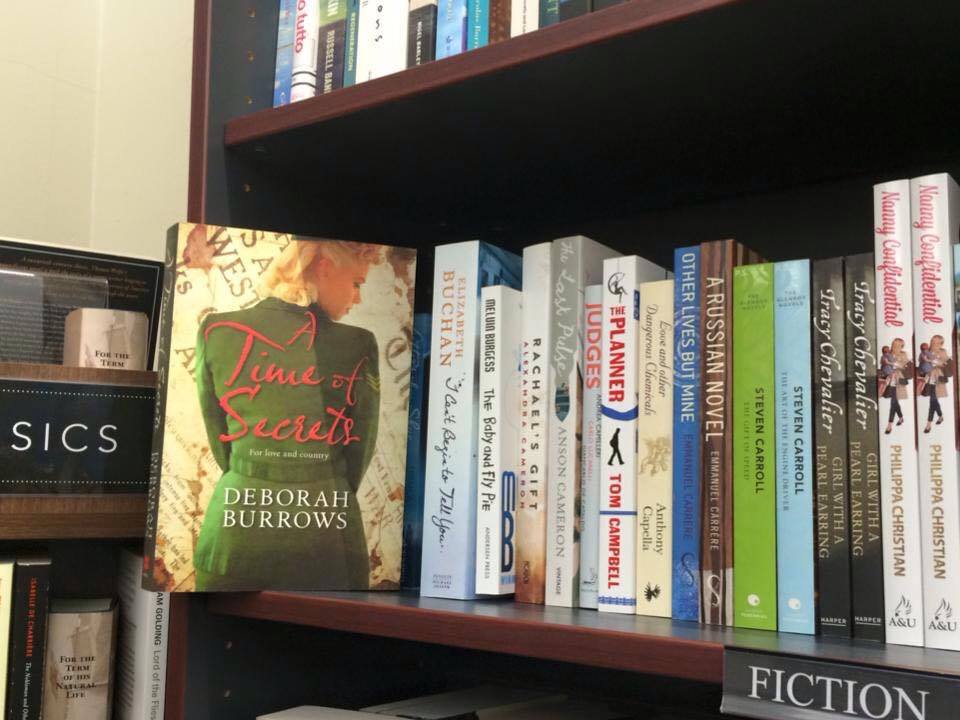 And (hopefully) in bookshops all over Australia and New Zealand…
We arrived back in Iffley a week ago, on Monday evening. I had a day to recover from jet-lag (as if!!) and then we flew to Amsterdam for three nights because Toby was presenting a paper at the Academy of the Sciences there. I do love Amsterdam, though.
We wandered around the funky Jordaan. We visited the refurbished Rijksmuseum and saw a special exhibition on early Rembrandt, with a side trip to the beautiful Vermeers.  Then we took the tram to the suburbs, to the Miffy shop – de Winkel van Nijntje – to buy presents for some special little girls. Amsterdam is such a photogenic city.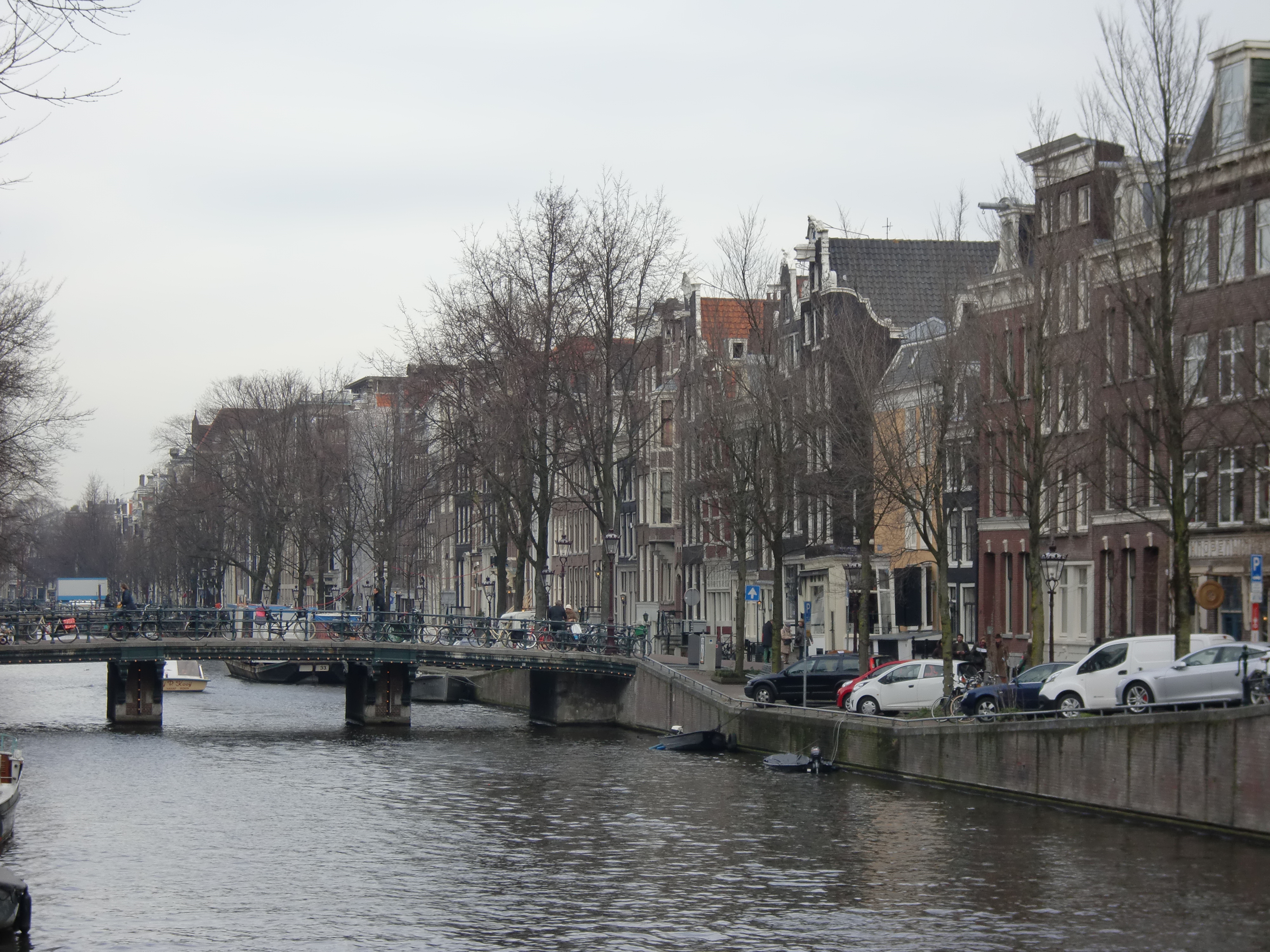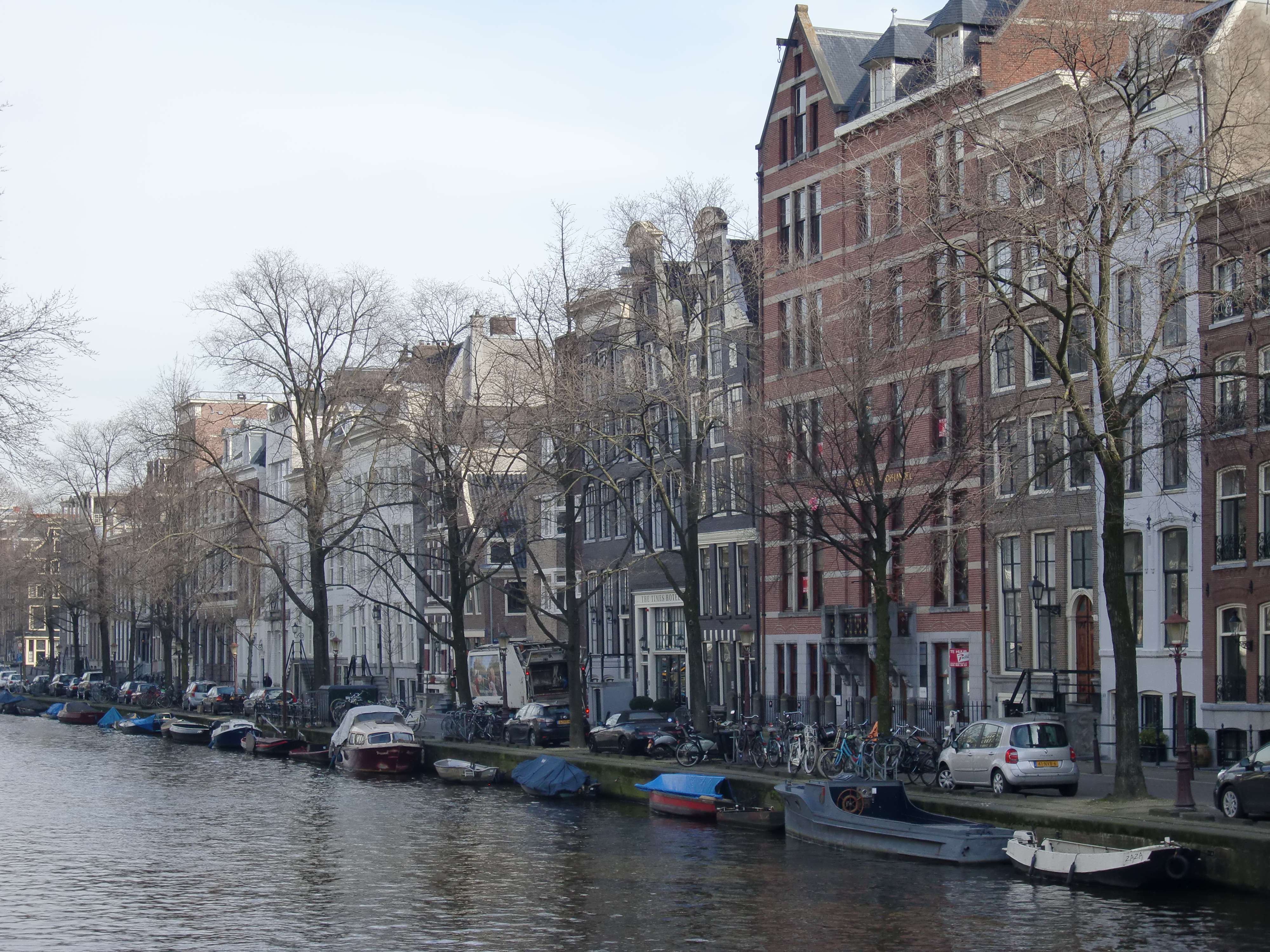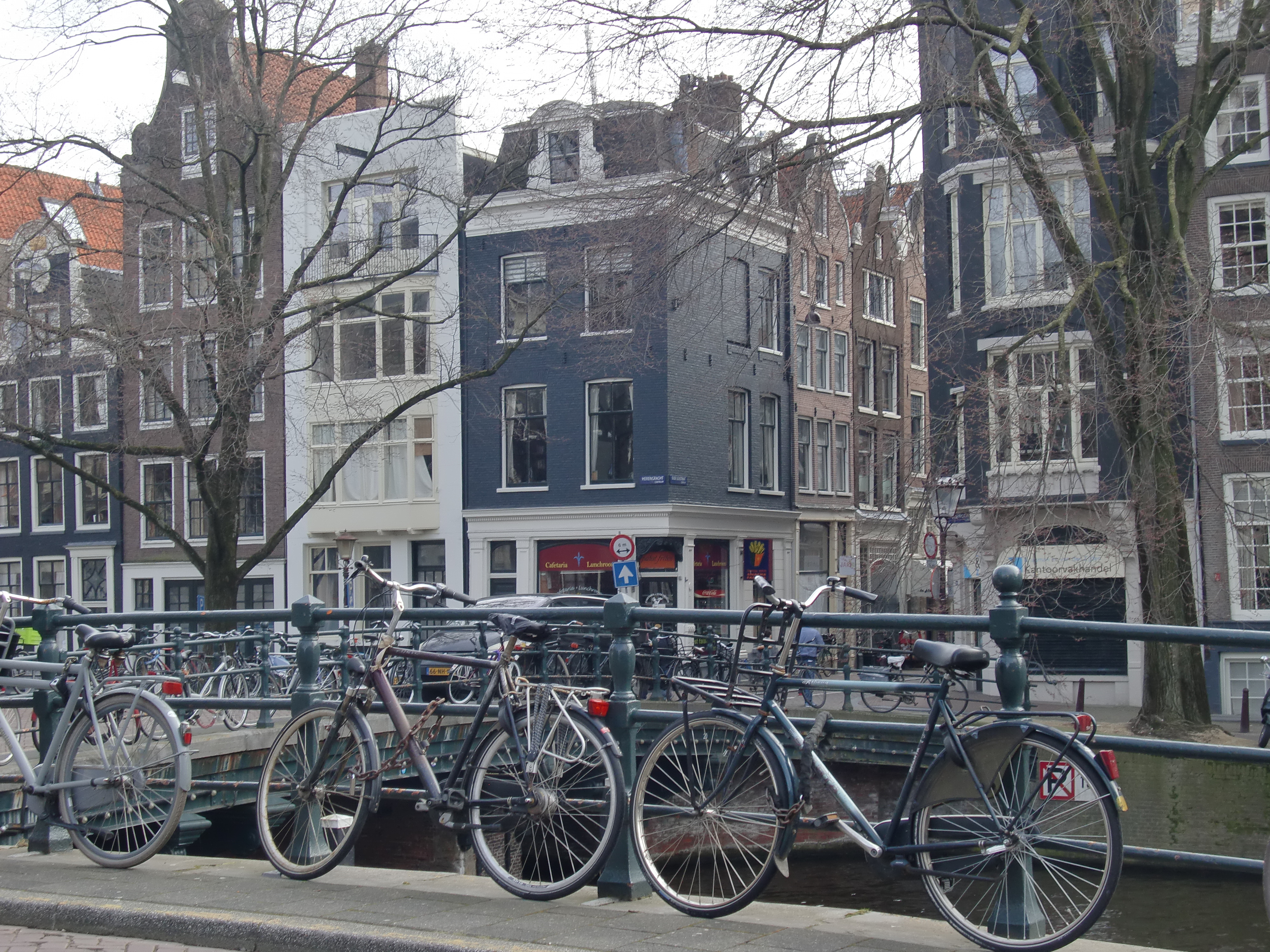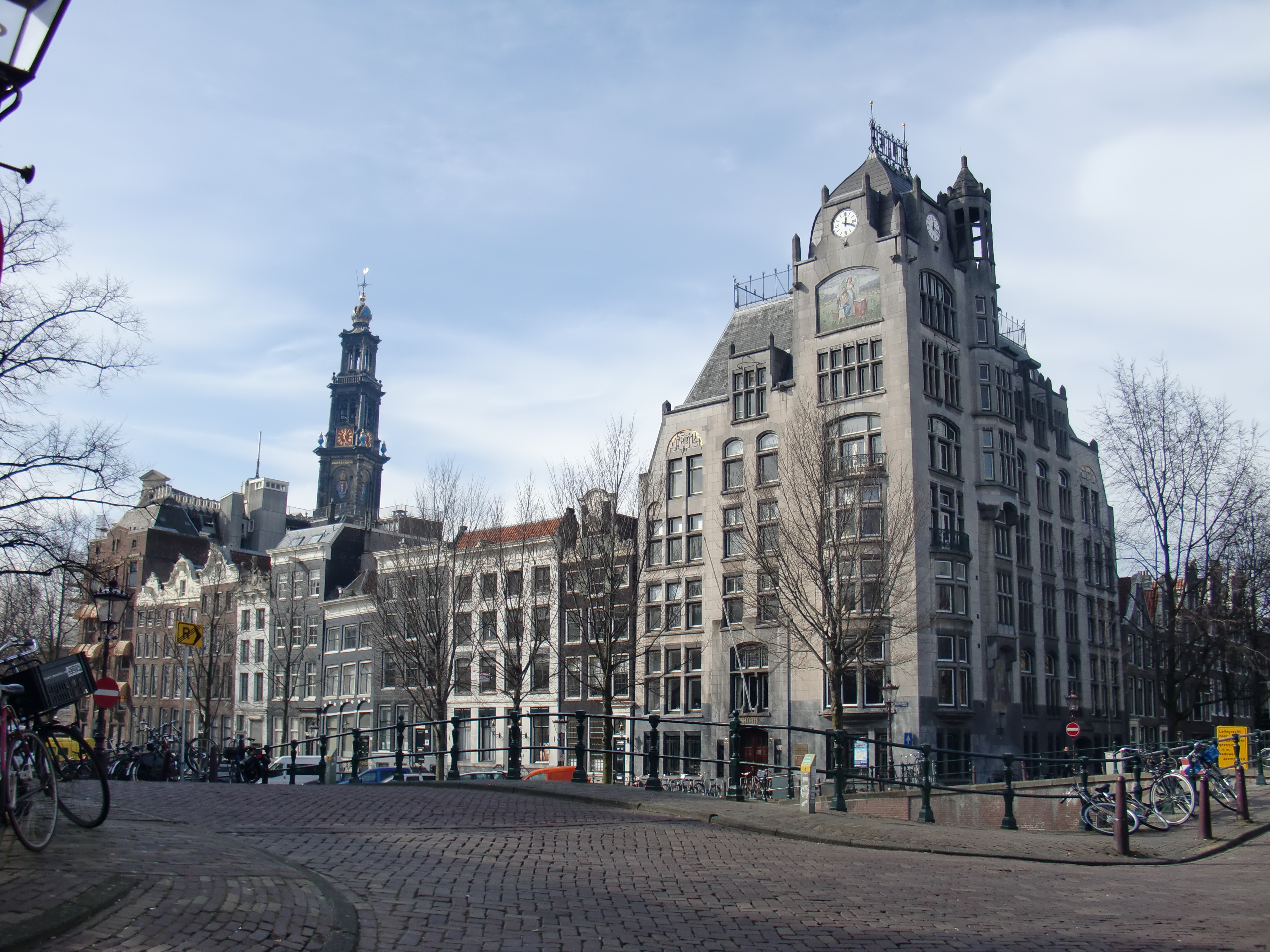 We loved the little plaques in some of the ancient houses: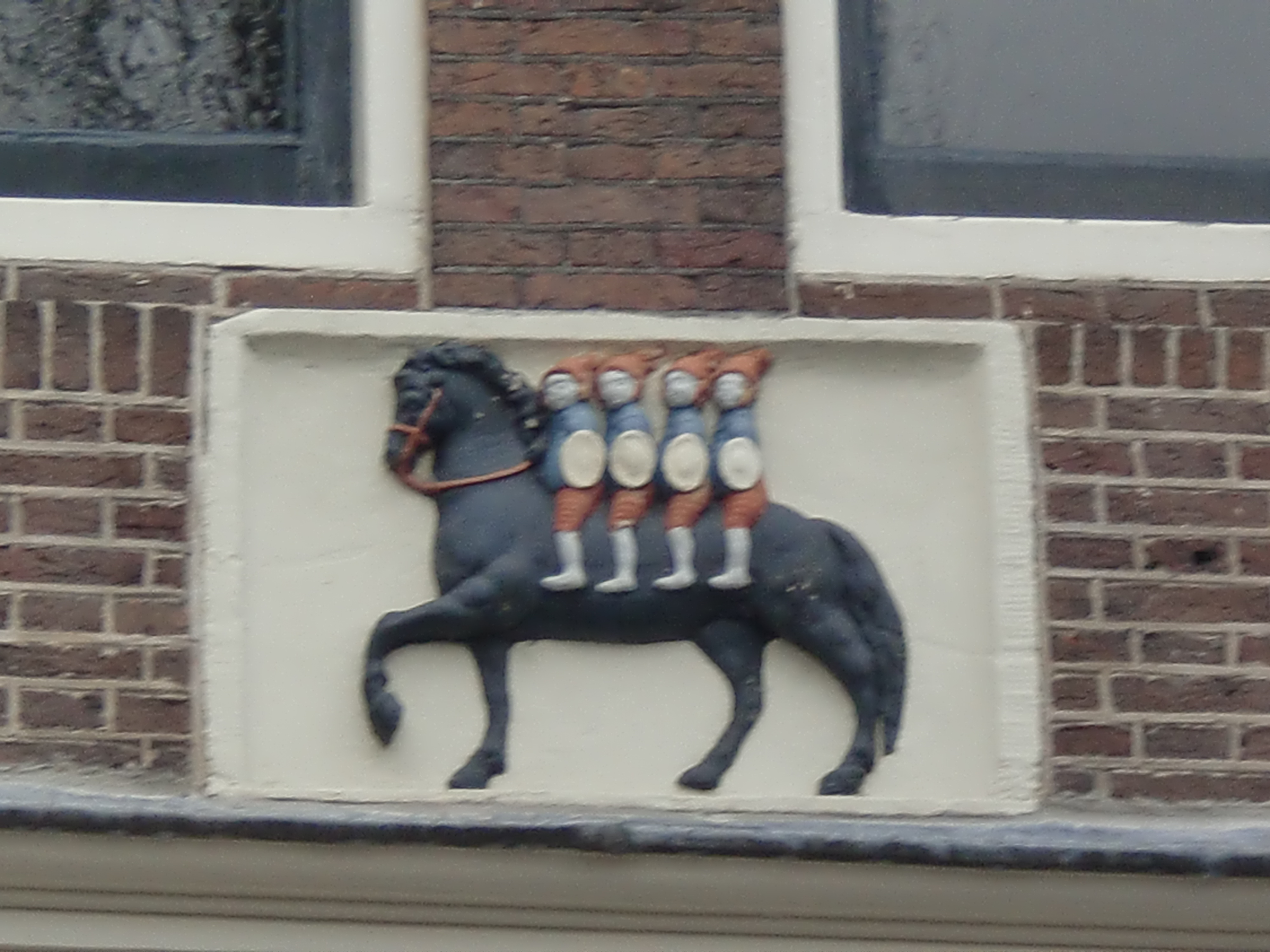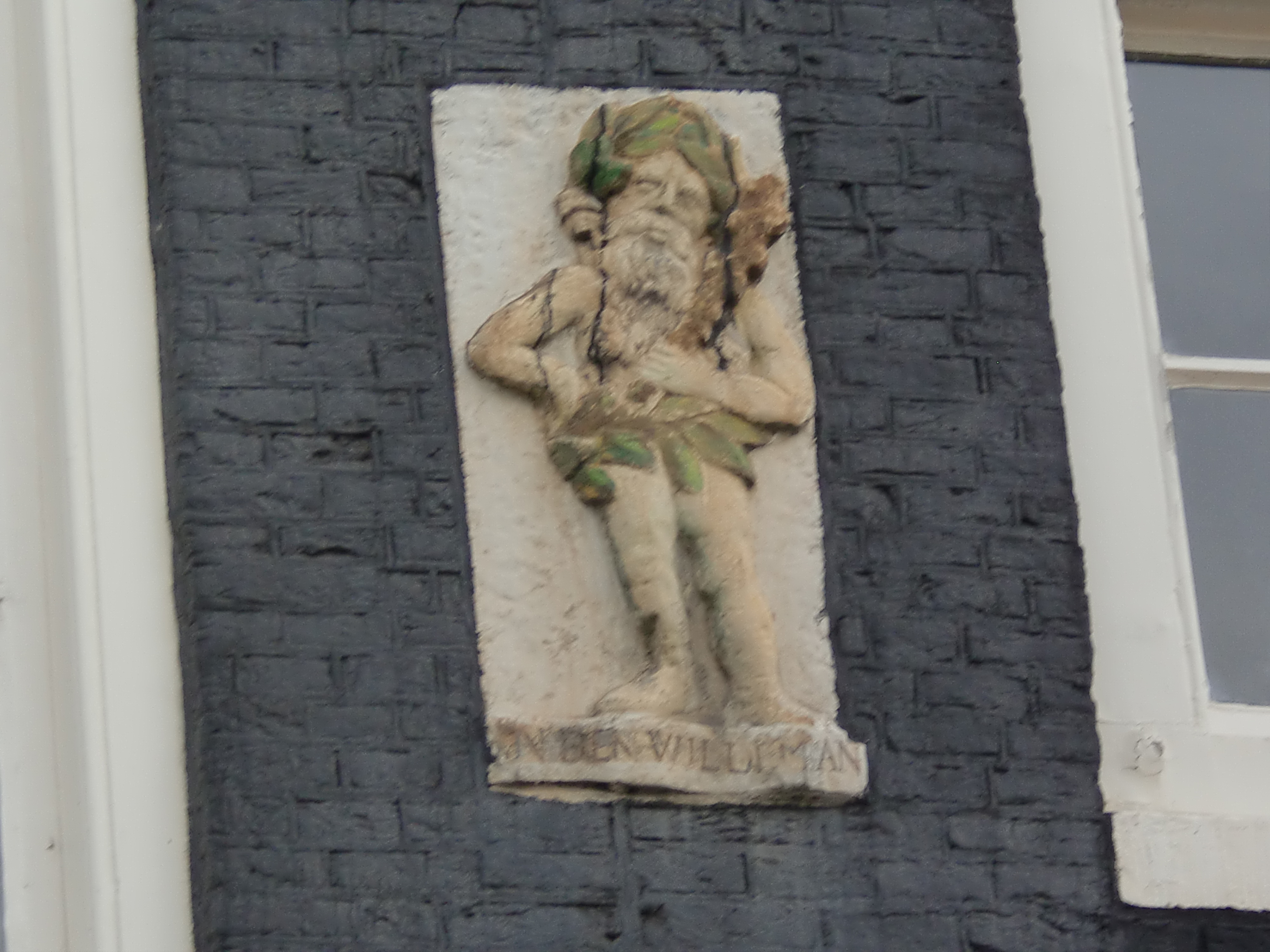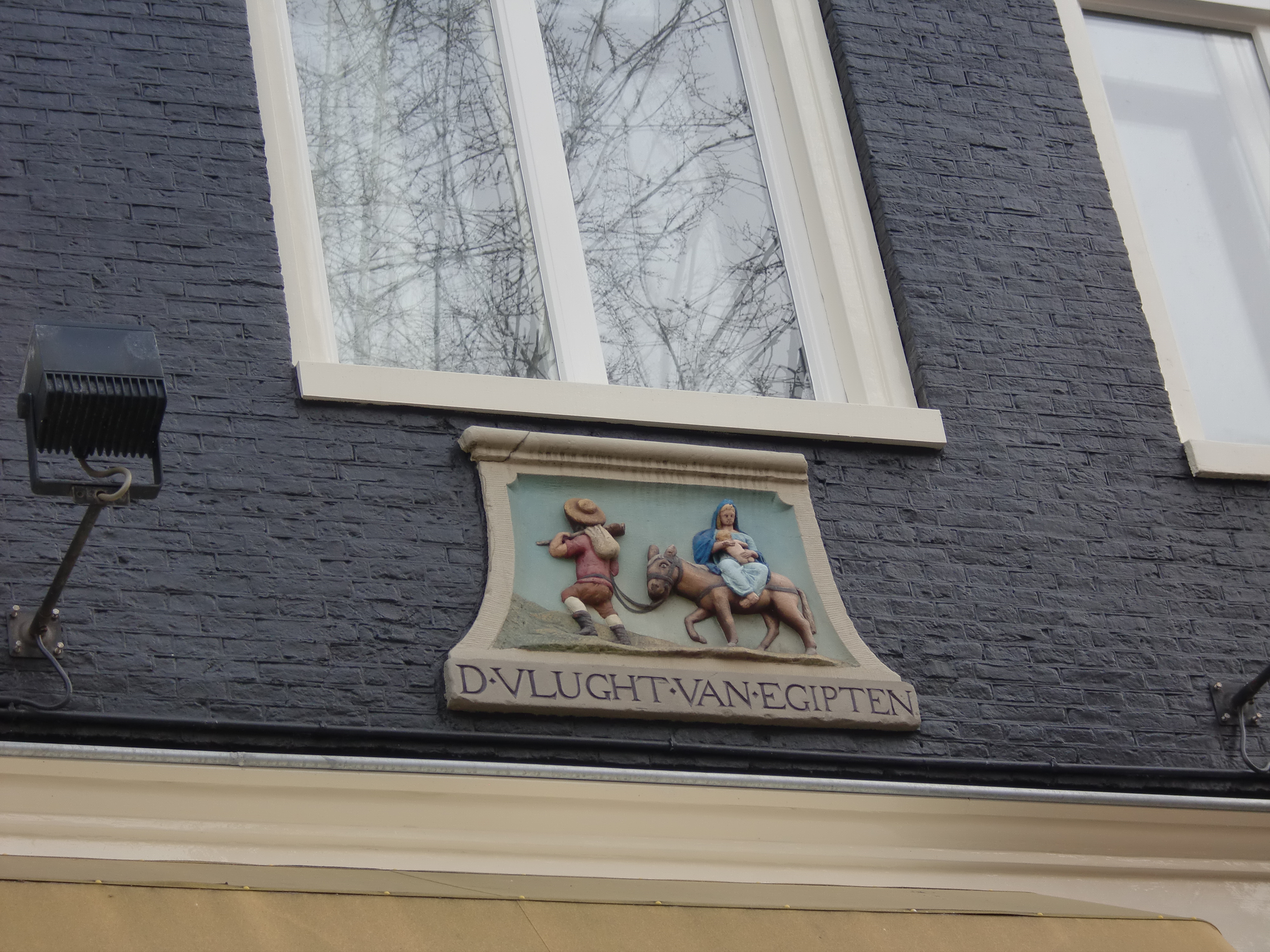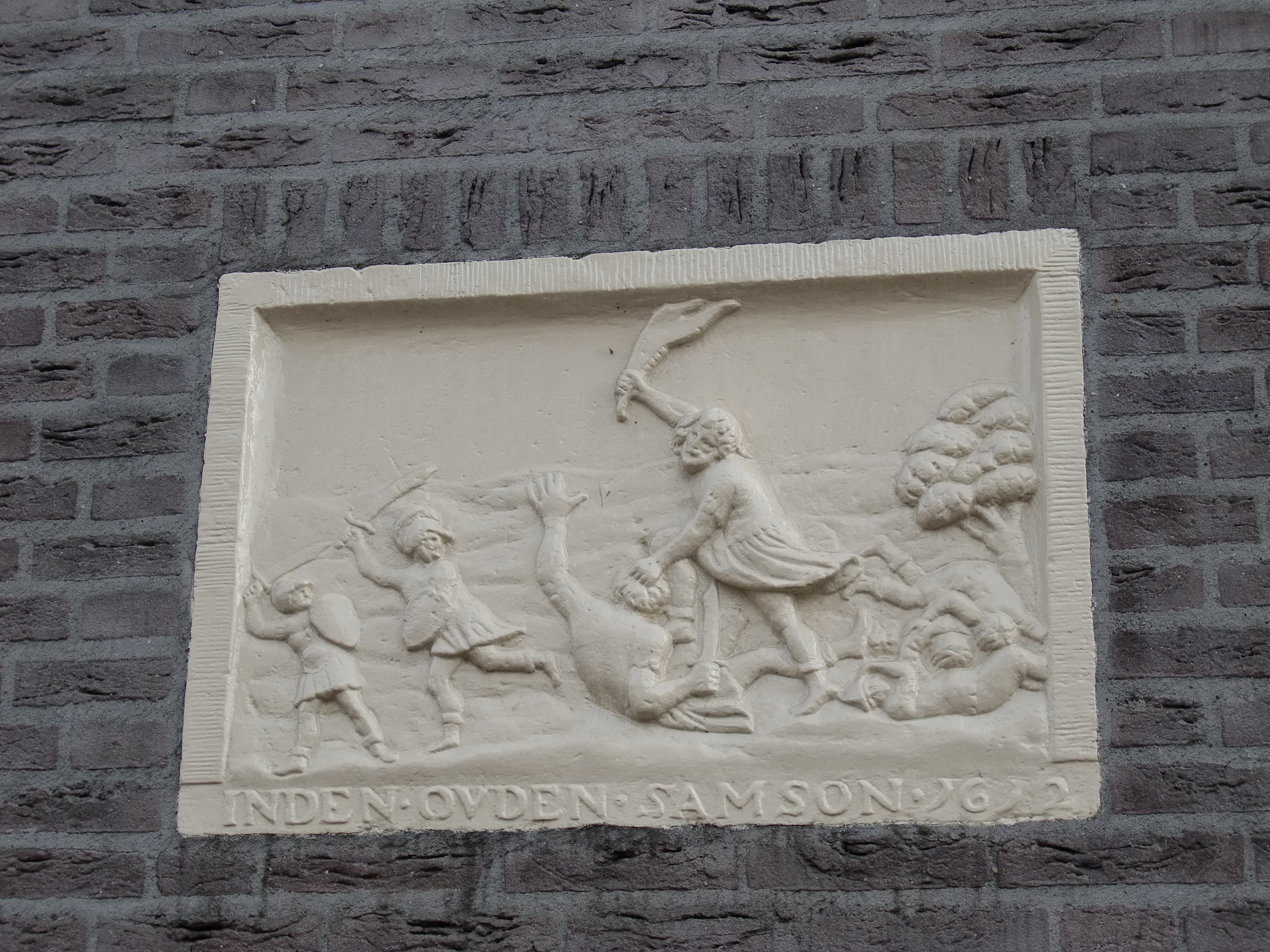 The weather was fine – even sunny on occasion. Here's Toby outside a little cafe.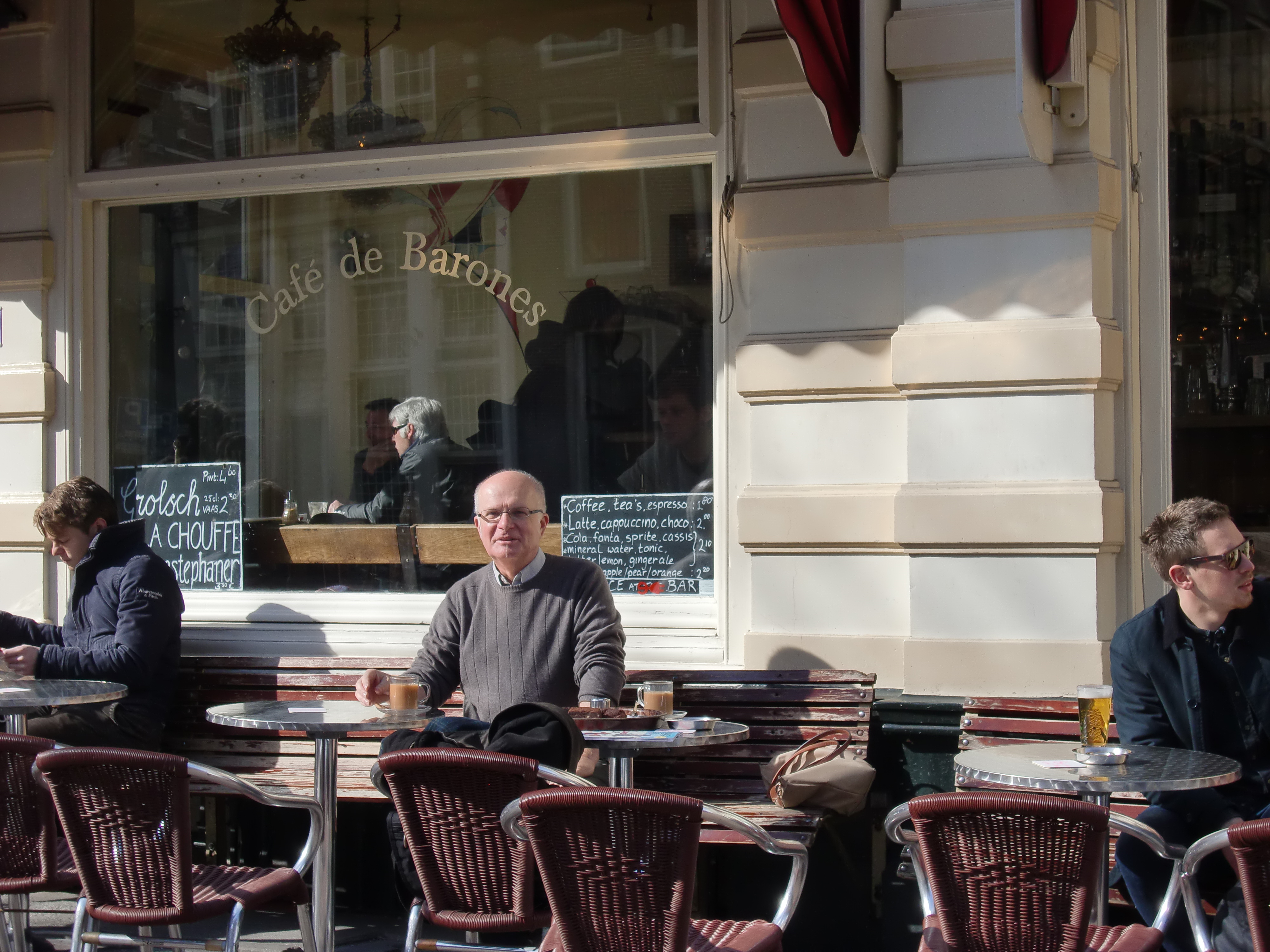 Now we're back in beautiful Iffley and it's a glorious spring day. The sun is shining and the snowdrops are giving way to daffodils. Birds are chirruping madly in the hedges and the bare branches and there is a sense of anticipation that comes with every spring. St Mary's churchyard has drifts of snowdrops and the odd daffodil.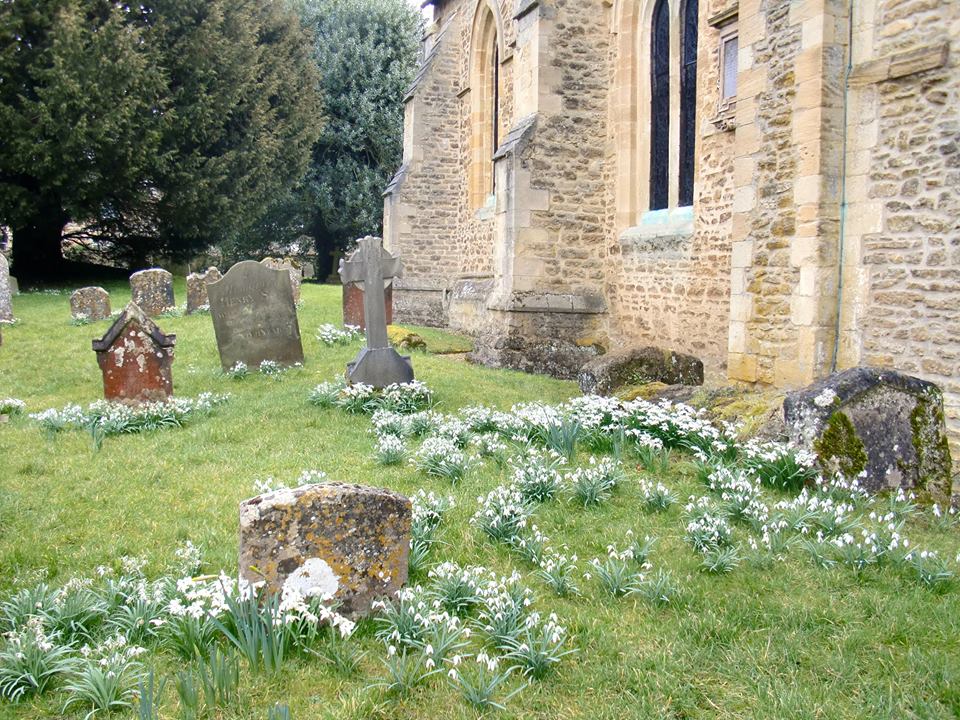 There's a new book out, The Anchoress, that is making some waves. Well our St Mary's has an unusual feature – the remains of an anchorite cell, which is shown in the second photo. Iffley's anchoress was called Annora and she remained in a tiny cell there for nine years or so. Here is an article about Annora:
http://iffley.co.uk/…/08-the-tower-and-the-south-wa…/annora/
And here is where she lived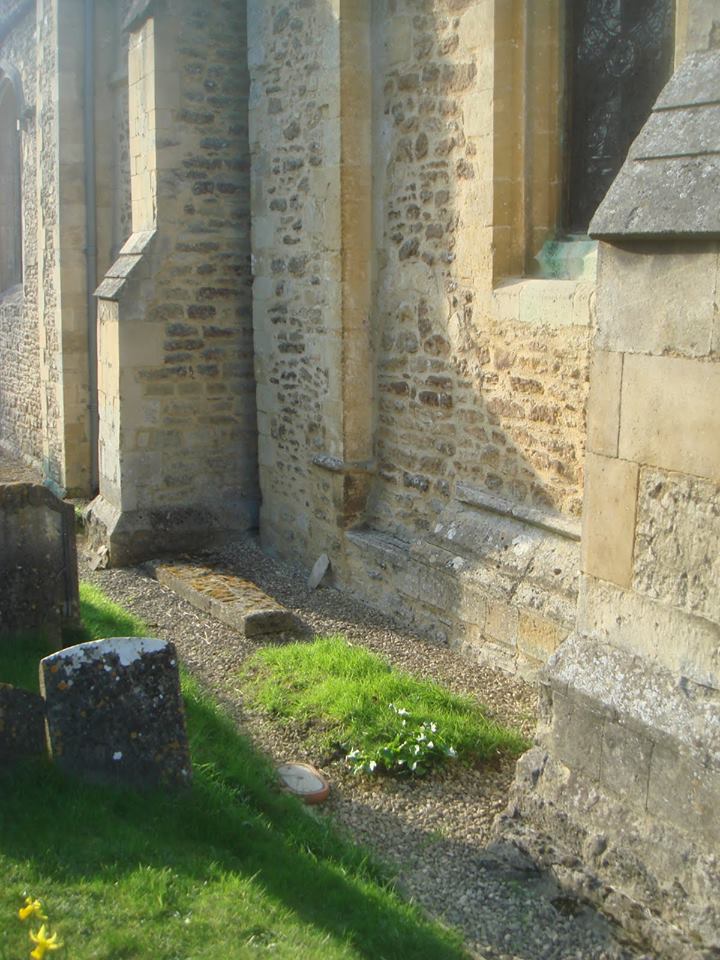 I love that everywhere you look in England there is a story.