Dear everyone
Well, people must read this blog, as I've had a few emails asking why it has not been updated. The answer is lack of time! I've been trying desperately to finish my new novel in between many trips , both overseas and in the UK, and also doing my law work (I'm still working part-time as a long-distance lawyer).
The good news is that the novel is finished!! I sent it to Toby (my husband / proof reader / soft critic / number one fan) yesterday evening for him to look through it.
Now – I had some schtick from a couple of Perth people for the fact that I set the third novel in Melbourne. The reason is that I cannot write 'to order'. By the time I had finished Taking a Chance I was all 'written out' about wartime Perth and wanted a new challenge. When I discovered a very real wartime mystery that was set in Melbourne I was able to use the alchemy of my imagination to write characters and scenes and adventures set around the tragic wartime events.
I loved writing all of my books, and I love writing about Perth, but A Time of Secrets is very special to me as it gave me a new insight into the wonderful city of Melbourne. I was careful to keep Perth connections in the book by having Sandgropers for the two male leads and (as a perspicacious fan wrote to tell me) including as a character Nell's fiancé from Taking A Chance, and making reference to Tom from Stranger.
The new novel is set in the London Blitz. I have walked the streets of London and I have researched the Blitz extensively in the Bodleian Library here in Oxford. I have bought books about Britain in the war and books written in Britain at that time. I have read diaries, memoirs, novels and histories. I have watched newsreels and movies. I have spoken to those who lived through the war in Britain. It has been wonderfully fulfilling to really enter into that period of British history.
Enough of my writing! What about my travels?
Toby and I went off to Spain and Portugal in October, spending six days in Madrid and six days in Lisbon. I adored them both for different reasons. Madrid is regal and modern and beautiful. Lisbon is friendly and easy and by the ocean, which I love.
I do love Madrid. It helped, though, that we were staying in a lovely nineteenth-century hotel, the Atlantico.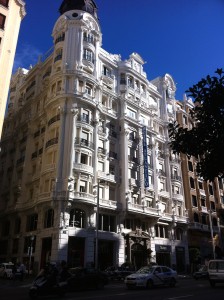 There was a lot going on and the weather was excellent. One morning we saw a procession of the Royal Guard and a Royal Coach.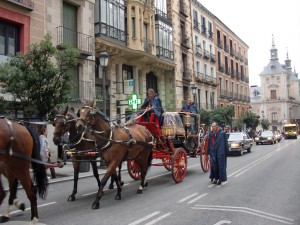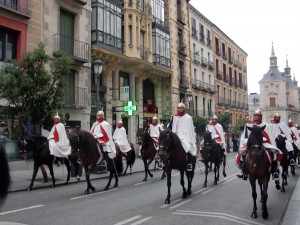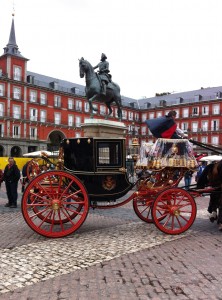 What we particularly liked was the practical Spanish solution to horse dung:
We also spent an afternoon at the Prado, the fabulous Art Gallery that has its own Mona Lisa:
https://www.museodelprado.es/en/
The following day we wandered through the beautiful Royal Palace.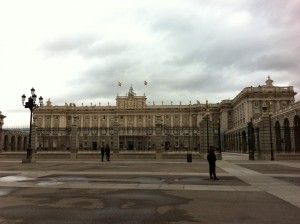 Inside, it is sumptuous – but photos of the collection are banned. I did get the ceiling, though, and Toby photographed me on the elaborate stairwell.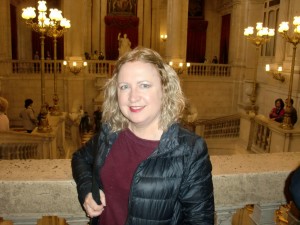 :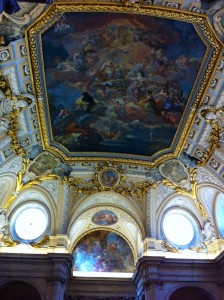 We took tea at the Thyssen art gallery after seeing its exhibits.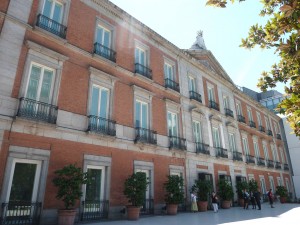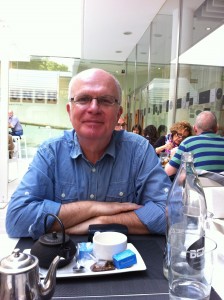 When Toby gave his talk at the university I discovered that many shops (including the Zara flagship store) are very close to our hotel, which meant I just had to go shopping…
And of course, we went to a little nightclub to see some Flamenco:
And we were delighted to meet Toby's uncle, who has lived in Madrid for fifty years, for a drink at the rooftop bar of our hotel.
From Madrid we flew to Lisbon, which is on the coast and I had the scent of the sea again.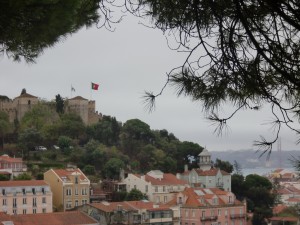 A highlight of our visit was the Tile Museum. Tiles are everywhere in Lisbon, but the collection in the museum – an old convent – is spectacular: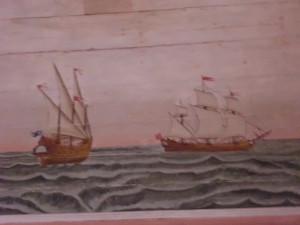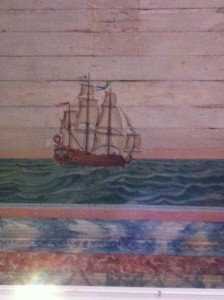 I particularly like the way they portrayed cats…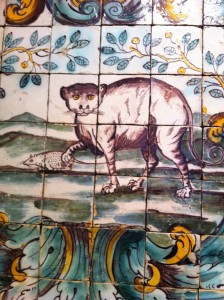 One day we took the train out to the royal palaces of Sintra. Most rooms of the old Palace in Sintra are decorated with polychromed tiles specially made  in Seville, and as they bear Islamic motifs they lend an Arab feeling to many of the rooms.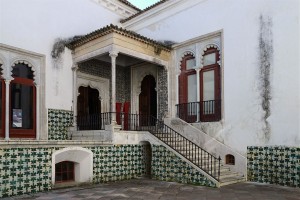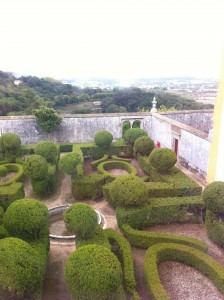 Up, up the high hill is the estate of Quinta da Regaleira. It is classified as a World Heritage Site by UNESCO within the "Cultural Landscape of Sintra". The palace and chapel are almost ridiculously romantic. The park around it features lakes, grottoes, benches, fountains. But we saw none of that, as it was a cold, wet, misty day when we were there.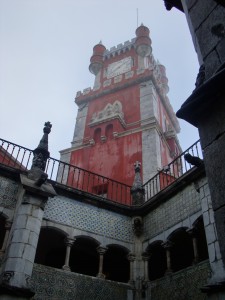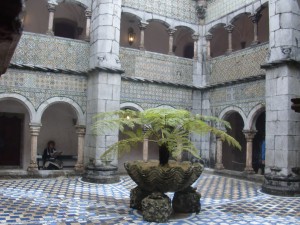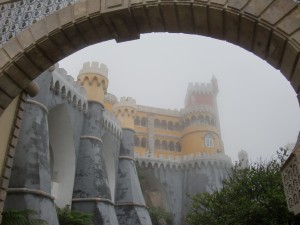 And then home to Oxford.
On 14 October we went up to London  to see 'Photograph 51′ – the new play about Rosalind Franklin, who was instrumental in identifying DNA's double helix.
http://www.theguardian.com/stage/2015/sep/20/photograph-51-review-eureka-moment-nicole-kidman-rosalind-franklin-theatre
After the play we met up with a friend who is actually related to Ms Franklin and through her we met a 91-year-old former physicist now turned art historian who had known Rosalind when he was a post-doctoral student at King's College London in the early 1950s. He didn't like the way she was portrayed, but Toby and I enjoyed it the play very much.
And afterwards we went out for a drink with friends at the White Swan Inn in Covent Garden, which is mentioned in Dorothy Sayers' 'Murder Must Advertise'. A very nice old pub.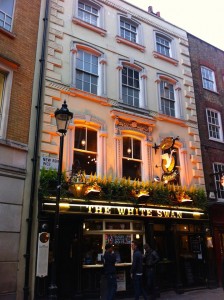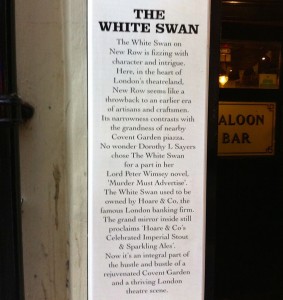 Toby was thrilled when we saw Squeeze at the New Theatre in Oxford – still making great new pop music after 35 years!
And we had a delightful visit from Toby's niece, Ellie. We took her on a visit to  to beautiful Bibury in the Cotswolds and to Blenheim Palace, which is in our back yard, so to speak:
This afternoon we are off to Cambridge for a few days, and the following week to Sheffield. But more of that later.
Next time it's New York and Southampton.