Hi Everyone,
I've been out of commission for a while, because we've been doing so much travelling, looking after family business (some sad, some delightful) and I've been hard at work writing, determined to finish the Blitz book in January 2016. Which I did. Yay! It's my best yet and I'm happy with it, although I know I'll be making changes prior to publication. (Editors, bless them, always want changes. As they are invariably correct in what they demand, I never gripe about the editorial process).
My novel is about an ambulance driver in the London Blitz, so here's a couple of pictures of probably the most famous ambulance driver in England in WW2, Her Majesty, Princess Elizabeth (now our Queen)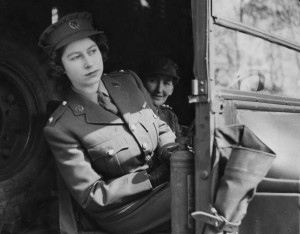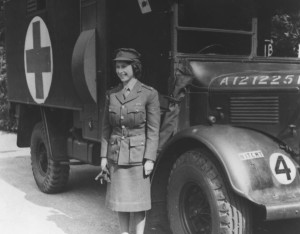 Anyway, back to our adventures. Toby was awarded a short Fellowship by an elite Bibliophiles club in New York's Upper East Side, and we spent two weeks in New York in Oct/Nov 2015. It was wonderful! I love New York, and I'm especially lucky that my cousin Vicki lives there and is able to show us around whenever we turn up. Now – to prove we were there:
We rented an AirBnB apartment in East 81st Street and I spent the time writing, shopping and wandering that wonderful city with Vicki. Air BnB is so weird. The girl left all her clothes in the wardrobe and food in the freezer. But it was a sweet studio apartment with a garden in a great area, so no complaints from us. The apartment was around the corner from the most expensive Deli in the world (IMHO), Eli Zabar's, which has the most amazing food and we spent far too much money!
The weather was sublime – warm sunny days – and most mornings I would walk down to the Grolier Club, where Toby was working, to join him for lunch in Central Park, by the Boating Lake.
Just as in 2014, we were in New York for Halloween. They take it very seriously in the US, with many houses ghoulishly decorated in our neighbourhood: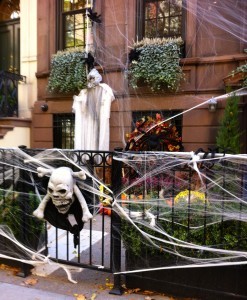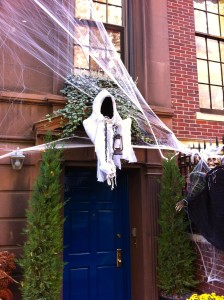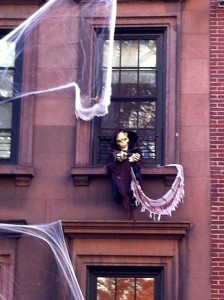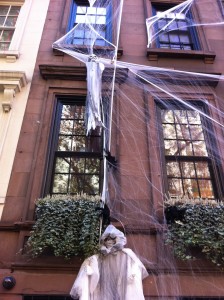 And pumpkins were everywhere:
On Halloween night we went with my cousin Vicki to see the parade. It was a delightful mish mash of people in costumes. And here is a selection of the photos we took: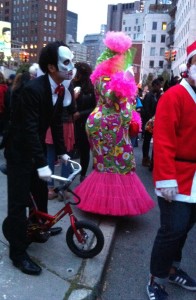 We were in NY for the New York Marathon on 1 November, which passed by a couple of blocks from us, and we spent an hour watching the runners, cheering any Aussies and enjoying the spectacle. These aren't my photos, but give an idea of the immensity of the thing: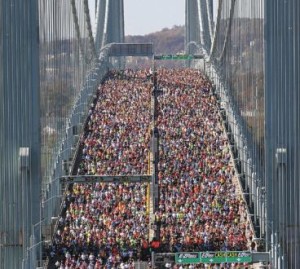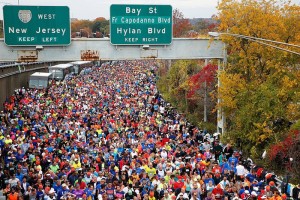 These are our photos – the pack had spread out somewhat by the time it reached our neighbourhood: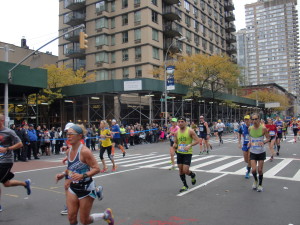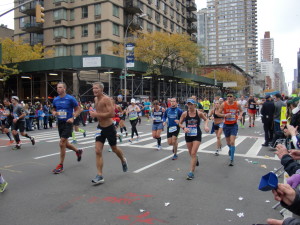 The only really rainy day we were there was the day we took the train out to Tarrytown to see Joan Osborne in concert, along with Mavis Staples.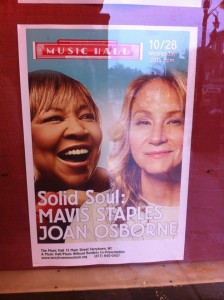 They performed in a delightful old concert hall built in 1871. It is the oldest theater in Westchester County that is still used as a theater. In 1901 it was one of the first theaters to show the new-fangled form of entertainment called motion pictures.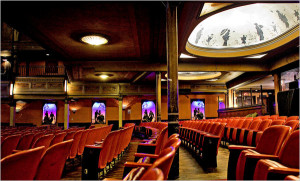 We've been to NY several times before, so there wasn't much sightseeing. Still we did mange to see the original Batmobile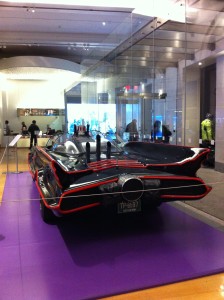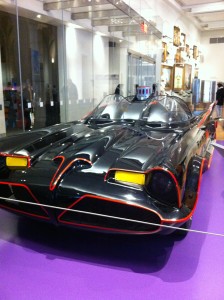 And a squashed Spiderman in Wall Street: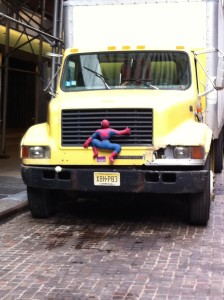 Here we are outside the Museum of New York, with Abe Lincoln dressed as Hawkeye for Halloween:
One day we went down to the Battery and took a ride on the Sea Glass Carousel, which is surprisingly magical: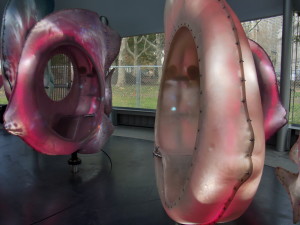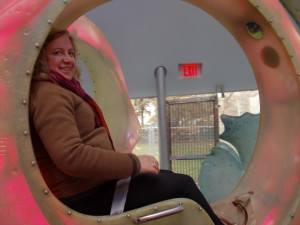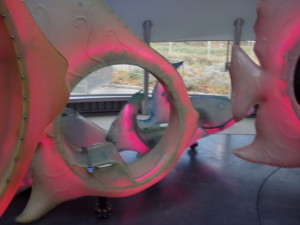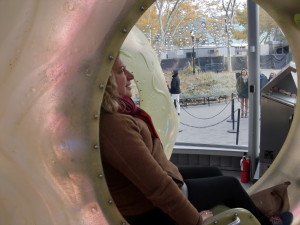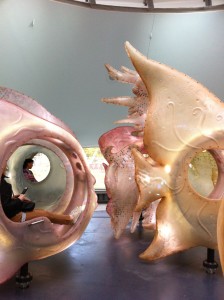 A highlight was attending a production of Arthur Millar's A View from the Bridge at the Lyceum Theatre on Broadway. The production was transported from the West End in its entirety to New York and has been getting rave reviews. One of the stars is Nicola Walker (from Spooks, etc.) and her mother-in-law is our neighbour here in Iffley. So we got to go backstage after the show and meet her.
Another highlight was when we visited the best bagel shop in the world, near Tompkins Park. They make the bagels as you watch and you choose anything you want to have with them.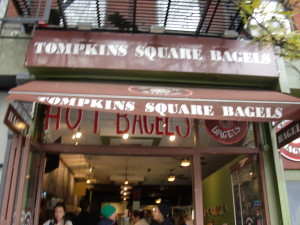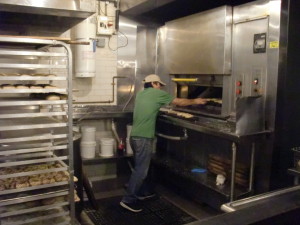 Then we ate our bagels in Tompkins Park and watched the hand puppet give advice:
So – that was our New York trip. That brings me to mid-November 2015. I'll get up to date eventually…