I have wonderful news to share! This is me looking maniacally excited: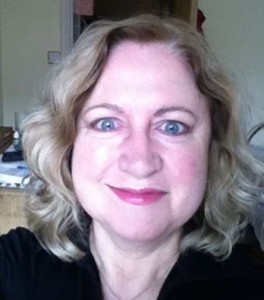 My Blitz book, plus two others – so three books in total, were the subject of offers from no less than four excellent UK publishers and after a little bidding war, we decided to go with the lovely Ebury Press, which is an imprint of Penguin Random House.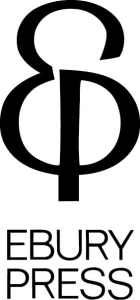 Interestingly, the name Ebury Press is from the site in London where the headquarters of Penguin Random House sits, at the foot of Vauxhall Bridge Road.
From Hidden London :
"Ebury was one of just a handful of Saxon settlements that lay in the vicinity of what is now Westminster. Arranged around a manor house, the village consisted of 29 households in 1086. In the 16th century Ebury Farm covered 430 acres and its farmhouse lay where Victoria Coach Station now stands.
The estate was regularly leased by the Crown to court favourites until James I sold the freehold in 1623. A Temple barrister, Hugh Audley, purchased the marshy manor and it descended in 1666 to his grand- niece Mary Davies, then one year old.
Eleven years later Mary married Sir Thomas Grosvenor of Eaton in Cheshire. Their union was not a happy one: she went mad and he died young. But the Grosvenor family profitably developed the land and, as Belgravia came into existence and grew, the Ebury name dropped out of widespread usage. It is remembered today primarily in the context of street names."
There's a novel in that story alone!!
Gillian at Ebury had been enthusiastic about my book from the moment that she read it, and I was really happy to accept her offer. I met with Gillian and my London agent, Anna, at the very nice Delaunay Restaurant in Aldwych (see below – very swish!) and Gillian was as delightful in person as she had seemed by email.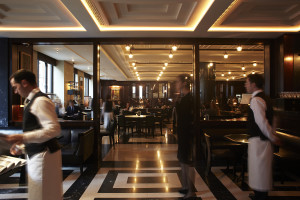 So, the Blitz book – Lily's story – will be out early next year (title to be confirmed). I have two years to write a further two books based on characters from the first novel. All the books relate to the adventures of women Ambulance Officers in London during the 1940/1 Blitz. It's a wonderful opportunity for me to use the research I've been doing in the Bodleian Library in Oxford about London during the Blitz, which is such a fascinating period of British history. More importantly, it allows me to tell the stories of two major characters from the first book: Celia and Maisie.
But wait – there's more!! I also have signed a contract with the National Library of Australia to write a book – "An Illustrated History of Nursing in Australia". This is to be completed by the end of the year and published in 2017. I've been working hard on this  and have found it absolutely fascinating to read about the history of nursing in Australia. I'm very excited about this work, too.
So I'll be busy over the next few years…
Meanwhile, we are nearing the end of our two marvellous years in England. We fly home on 3 May, but will be back in England for the launch of Lily's Blitz book – probably in February next year.
In Perth I'm going back to work at the State Solicitor's Office (but part-time). I am looking forward to seeing all my Perth friends, to experiencing real warmth, and smelling the eucalyptus.
My next post will bring you all up to date with our travels and adventures from mid-November.
We are off to Paris next week on the train… so news and photos of the City of Light will come soon.
And for now I'll share a couple of photos of beautiful Iffley churchyard in the spring.